Alondra Premium Kurve Essence Cot Bed/Desk 70×140 cm Nature Matte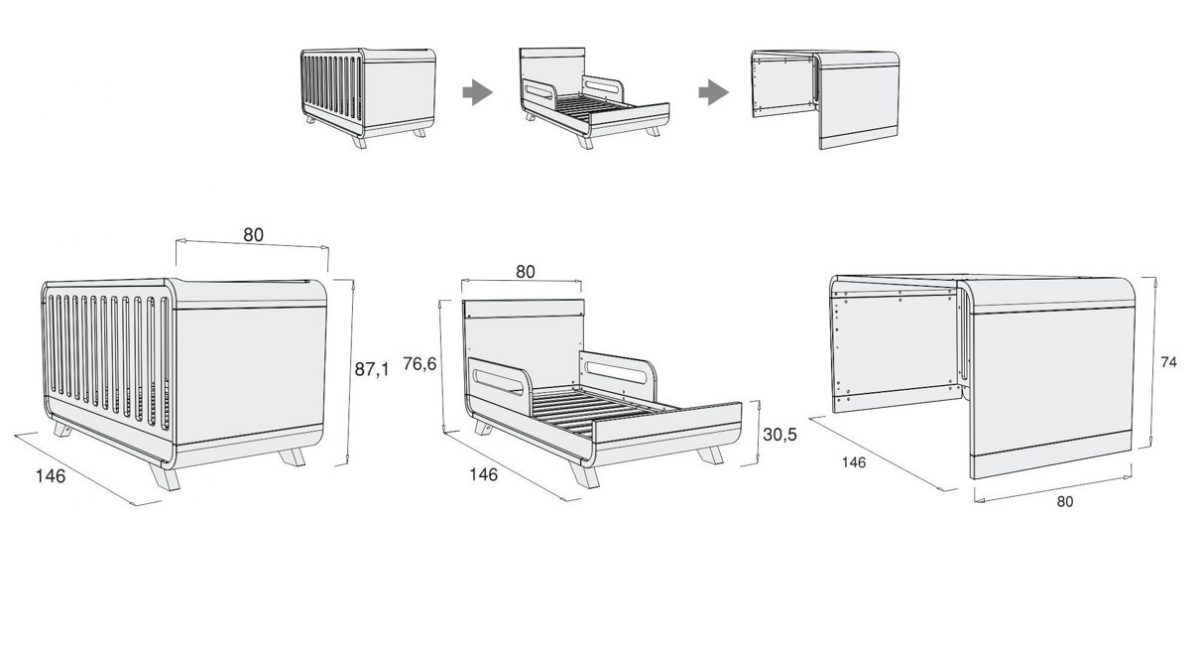 Features
–70 x 140 cm
–Inside dimensions: 73,2 x 140 cm
–Multi-position base (two height adjustments)
–Two stationary sides
–Cot converts to 70 x 140 cm toddler bed or 80 x 146 cm desk, with no need for optional accessories
–Includes safety guards for its transformation into a toddler bed
–Without wheels
Composition
BASIC STRUCTURE: Lacquered 30 mm honeycomb board (basic structure in pinewood, outside pannels in MDF) and solid pine wood.
BED BASE: Solid pine slats.
C137P
DROPSIDES: Oak veneered pannel (19 mm).
LEGS: Oak veneered pannel (50 mm).
At Alondra.ae, you will find a selection of the most unique and exclusive designer furniture: cot, crib, cotbed, junior bed, bunk bed, cabin bed, chest of drawers, wardrobe, wall shelf, toy chest, bunk beds, play table, kid chair, desk… and if we don't have it, please let us know and we will be very happy to get it for you.
We also have a large selection of rugs, lamps, bed linens, cushions, musical mobiles, bumpers, blankets… to create a warm and cozy bedroom for your little one. And for all our lovely mums, we also selected the nicest changing bags.